Editor's note: As programs across the country transition to competency-based medical education (CBME), we will be hosting a series of posts from the many people leading this transition and those who it might affect.  Our first perspective is that of a medical student faced with a CBME filled future! Verdah Bismah is a medical student at Queen's University, a school that is transitioning all of its postgraduate programs to CBME in 2017. If you are a medical student please feel free to share your thoughts in the comments below. If you are an educator we want to hear from you too! 
I first heard about Competency Based Medical Education (CBME) in The Globe and Mail article "Queen's University to revamp medical training to focus on skills" earlier this year. I was excited to read about a super cool, innovative method of teaching.
"Queen's University will be the first institution in Canada to adopt competency-based training for all its medical residents, education that emphasizes the skills residents gain rather than the time they spend doing hospital rotations."
Wait a minute – the first institution in Canada to adopt competency-based training? Can someone please tell me what our training has been based off until now? Our residents seem to have great skills when they graduate! Since I'd never actually heard of CBME, I decided to do a bit of research looking into what exactly it was. This led me to some excellent sources from the Royal College of Physicians and Surgeons (RCPSC), in addition to several relevant articles in the medical literature. I also sat down and spoke with Dr. Damon Dagnone (an Associate Professor in Emergency Medicine and CBME faculty lead for Postgraduate Medical Education program at Queen's), who provided his insight on the topic.
As it turns out, CBME isn't just something Queen's is adopting because it is bored and wants a change. The RCPSC has been moving towards adopting a CBME system for several years, and recently introduced its Competency by Design project (CBD).  As a result, schools and teaching hospitals across the entire country (not just Queen's) are beginning to transform their curriculums in staggered phases over several years, specialty by specialty. This change will eventually come to all 65 postgraduate training specialty programs at 17 institutions across Canada.
But why, you ask? If we already have a perfectly good system, then why change things? Or, in other words, "If it ain't broke, why fix it?"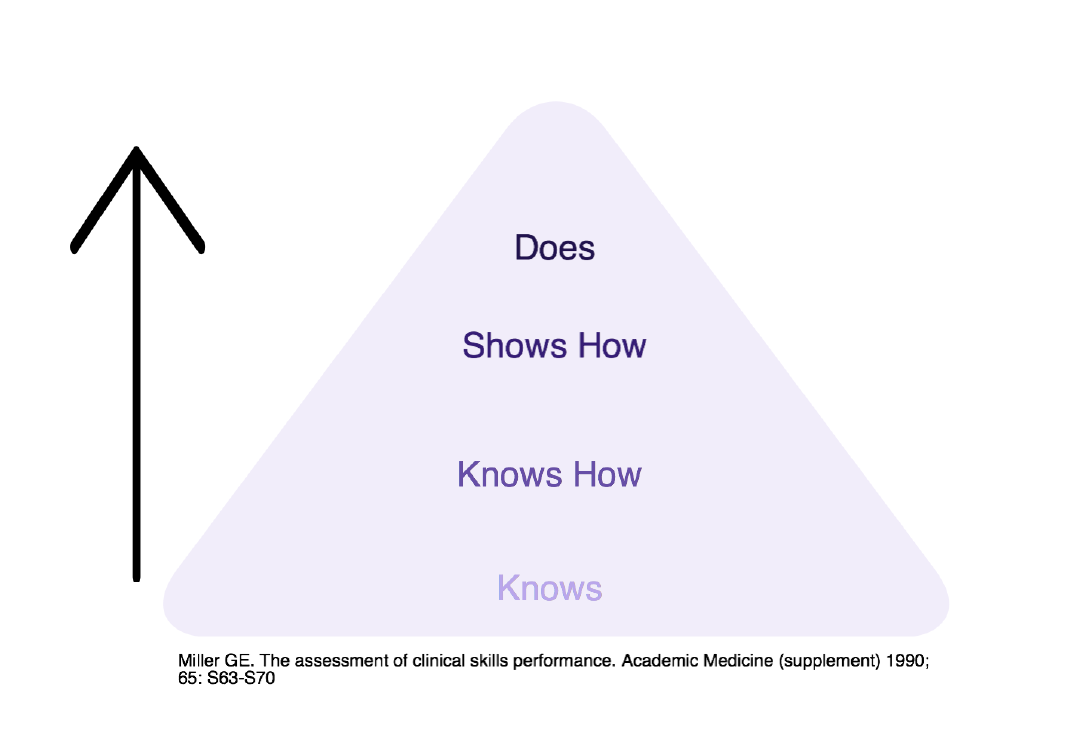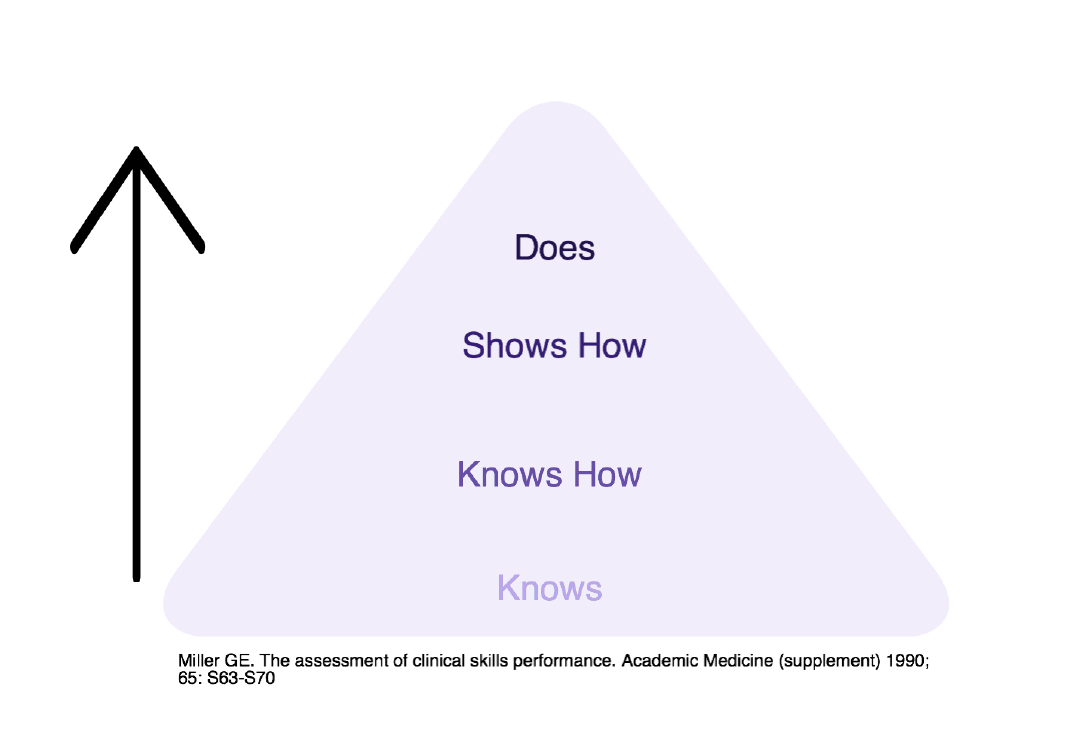 It turns out we are at a tipping point in residency education with many factors that are converging. At present, residency assessment is
heavily weighted towards knowledge ("Knows" and "Knows How" on Miller's Pyramid), which is a problem because knowledge does not equal competence ("Shows How" and "Does" on Miller's Pyramid). Put that way, it makes sense – demonstrating knowledge does not necessarily extrapolate to being able to correctly apply this knowledge in practice; and spending a pre-defined number of years in a residency program doesn't necessarily mean a resident will graduate being able to know and do all the things they are supposed to for independent practice. Furthermore, with regulations in place to put a maximum on the number of hours a resident can work, the average amount of time a resident today spends working in hospitals has significantly decreased compared to the past. This, coupled with poor communication regarding expectations, and the adoption of a "failure to fail" culture, sometimes results in residents not being fully aware of what is expected of them – or, if they are aware, simply not meeting the expectations.1-3 I have also been reminded by Dr. Dagnone that there are also other factors at play.  To start, medical knowledge is expanding at a phenomenal pace, patient safety demands proper progression of skills and appropriate supervision (no more "see one, do one, teach one"), and the social contract we have with society demands that our medical schools provide better evidence of trainee competence before each individual becomes an independent practitioner. What this ultimately means is that using time as the most important factor in training is no longer appropriate.
Should Medical Students Care?
Yes! For starters, we will be residents in the future. As it stands, we're the ones who will be subject to the new curriculum – these changes will affect us the most. It's a direct impact on our training, career, and future. In addition to wondering how the actual structure of residency programs will change, the most pressing question I have is if the length of time o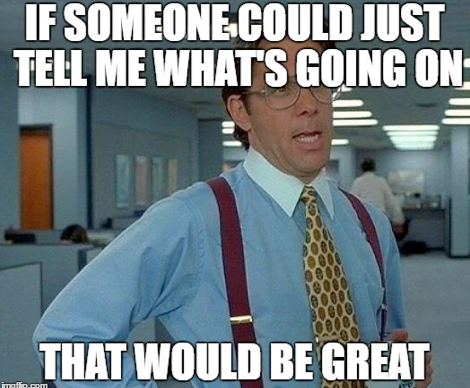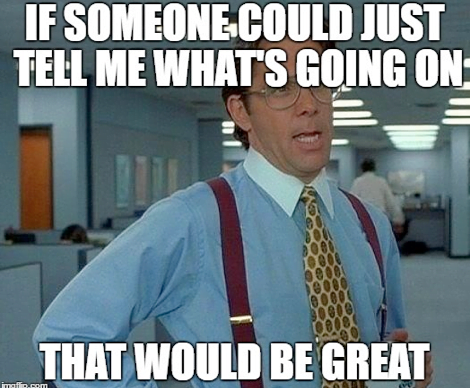 f my training will change. Will I be able to graduate more quickly, compared to the amount of time it takes now? Alternatively, if I haven't achieved the competencies, could it take me longer? Related to that, how will the programs ensure that I know what the competencies are, and how do they plan on ensuring that I receive enough opportunities and experiences to help me achieve them? There are many questions that need to be answered. I am unsure that current class of medical students, the group that will be most affected, recognize the implications of this change.
The good news is that the educational leaders at the RCPSC and here at Queen's were able to answer most, if not all, of my questions.  It turns out the Queen's PGME website has an entire section on CBME, full of background information, videos, and other resources for faculty and residents. I found the FAQs under the resident resources section to be particularly helpful.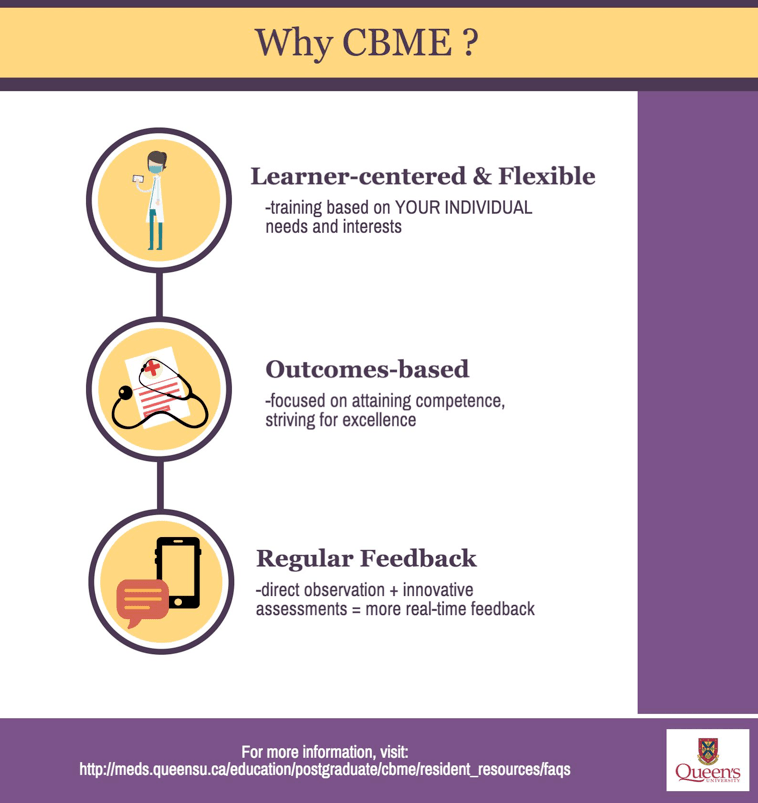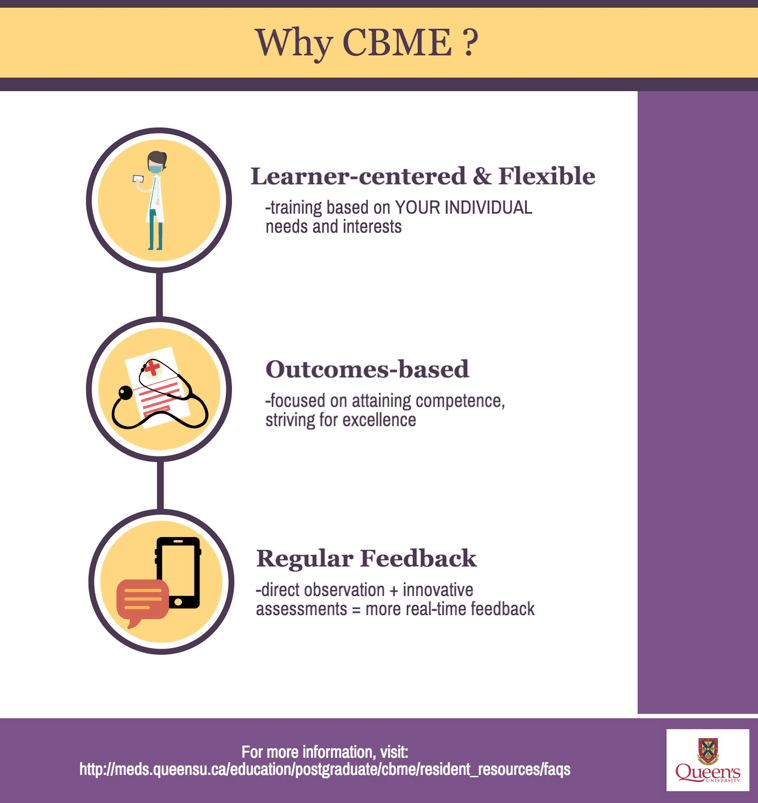 My personal two cents? I think it's great that our medical education system is being revamped. I just started clerkship and it's been a huge transition from pre-clerkship. I can't even imagine what the shift from residency to independent practice must be like. A huge part of CBME is to make that transition easier, in part by introducing a Transition to Practice phase into the residency curriculum, essentially allowing residents to work as junior attending physicians in preparation for their own practice. It's nice to know I'll be entering a system that is making sure that I'll be very prepared for independent practice.
I also like that Queen's is fast-tracking the entire process so all 29 of its residency programs will transition to CBME curriculums starting July 1, 2017. It might be easier to phase everyone into the change all at once, instead of staggering it and having only some programs on a CBME model – especially when residents frequently overlap on different services. More importantly though, with many programs not being phased in until the 2020s, we won't have a full set of data on how effective the CBME model is until much, much later. By moving all of its programs to a CBME based model in 2017, Queen's University will be the first institution to be completely competency-based for postgraduate medical education, putting it in a unique position of being able to share its experiences and progress with the rest of the country. I think it would be pretty cool to be part of that. On the other hand, it also means that Queen's residents starting in 2017 will essentially be test pilots, and I can see how that can be scary.
One thing is for sure: this transition to a CBME model will probably be the biggest transformational change in medical education in the last 100 years (since the Flexner report in 1910), impacting the entire medical community across Canada. I don't even know all of the things that are going on behind the scenes, but I'm sure people at all levels are gearing up to make sure that this transition is a success. It's a huge change, and with change brings uncertainty – particularly for the medical students entering this new model, but also for their educators, who will be operating in a new system.
I am starting to get excited about the changes that are coming with CBME! It's important to be critical in situations like these, but it's just as important to start embracing the changes that will undoubtedly affect our future.  I'll continue to ask questions and make an effort to join in on the discussion that is happening around CBME – I hope you do too!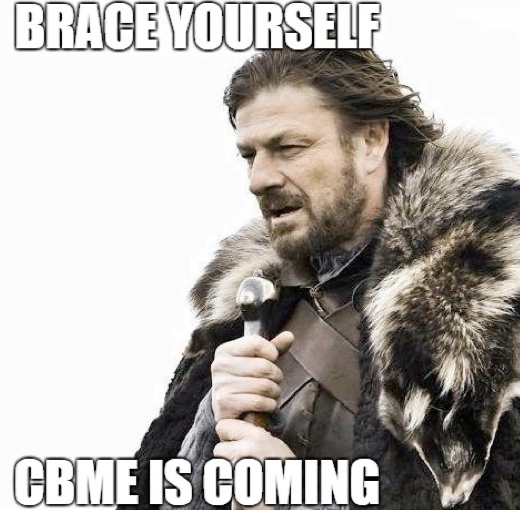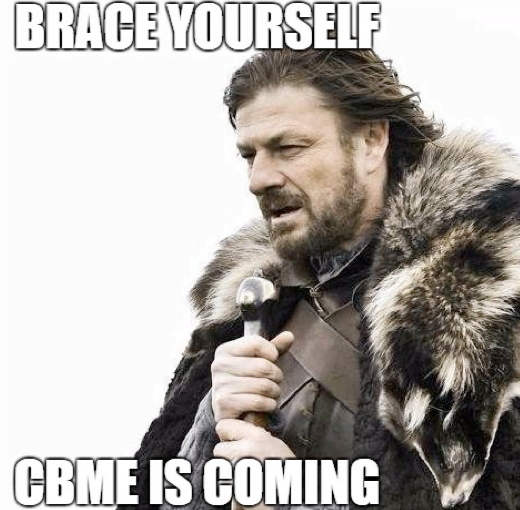 [bg_faq_start]
References
Johnston, Cameron. "Residents prepare for switch to competency-based medical education."Canadian Medical Association. Journal 12 (2013): 1029
Dudek, Nancy L., Meridith B. Marks, and Glenn Regehr. "Failure to fail: the perspectives of clinical supervisors."Academic Medicine 10 (2005): S84-S87
Kogan, Jennifer R., et al. "What drives faculty ratings of residents' clinical skills? The impact of faculty's own clinical skills."Academic Medicine 10 (2010): S25-S28
Carraccio, Carol, William F. Iobst, and Ingrid Philibert. "Milestones: not millstones but stepping stones."Journal of graduate medical education 3 (2014): 589-590
Caccia, Nicolette, Amy Nakajima, and Nancy Kent. "Competency-based medical education: the wave of the future."Journal of Obstetrics and Gynaecology Canada 4 (2015): 349-353
[bg_faq_end]
Reviewing with Staff
Congrats on writing a great piece on competency based medical education (CBME) from your medical student perspective. It is an exciting time for postgraduate medical education in Canada, and your contribution to the CBME discussion is greatly appreciated.
How will CBME be implemented? How will it benefit resident training? What are the challenges ahead? And how will we know CBME curriculums are better than the status quo? These are important questions for any medical student entering the CaRMS process in the coming years. Moving forward, it will be very important to ensure that all medical students are informed and engaged.
From my point of view, the more discussions we have, the more questions we ask, and the more we think of what's possible, the better resident training will become in the new CBME system of the future.
Great work Verdah!
Damon Dagnone
Associate Professor of Emergency Medicine and CBME Faculty Lead, Queen\'s University