Introduction:
In the last two posts (post 1, post 2) I introduced the fact that there exists a culture of 'failure to fail' in medicine. Faculty themselves have a large part to play and, apart from being too lenient, also unwittingly introduce bias during learner evaluations.In this final post I want to share my approach to trainee evaluation.
I believe that most clinicians already know how to make judgments about learners – they just don't know that they know! Furthermore if you follow the six steps below I think you'll start to make more effective judgments and provide more meaningful feedback to learners. Just maybe – you might even identify [and start the process of helping] a failing learner. Comments welcome.
Fact: Most clinicians already possess skills transferable to trainee evaluation
ER docs routinely diagnose and treat conditions in the ER with little information

We have the ability to quickly discern sick  from not sick

What's more – (if you think about it) you also possess the right words to describe why  … pale, cyanotic, listless versus  pink, alert, smiling
The same skills can be used to identify competence [introduced self, gave clear question to consultant, provided concise history] and incompetence [pertinent negatives missing from history, inability to generate basic ddx, brusque interpersonal interactions]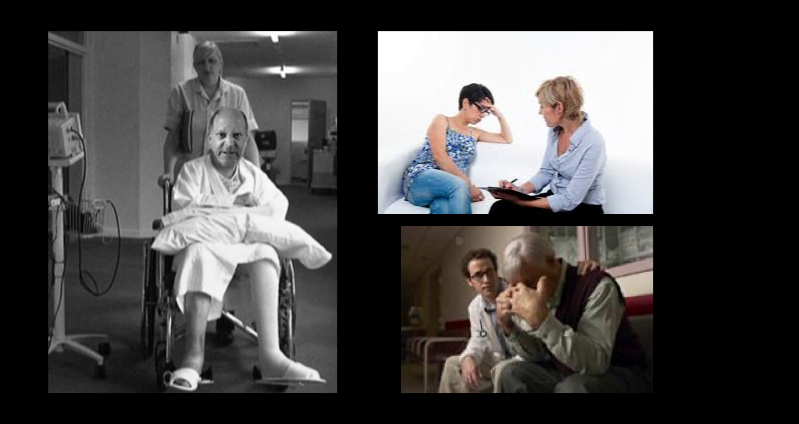 Many clinicians also possess transferable "Soft Skills". We use these daily in difficult patient interactions.

Guess what? The exact same skills can be brought to bear in difficult trainee evaluations!

listening empathetically
breaking bad news
dealing with emotions
dealing with hostility
My 6-step Prescription for Evaluation Success:
I have tried to illustrate above that the same skills that make you an astute clinician will also allow you to discern whether a learner may be under-performing and then let them know. Why not stick to what works? Below is my six-step prescription for evaluation success. I am hoping that it is pleasantly familiar to you.
STEP 1: Take a history from the learner at the beginning of the shift.
The ED STAT course run by CAEP [link] teaches Faculty to understand where the learner is coming from at the start of the shift.
Ask the learner about:

Level of training
EM experience
Home program

Provide an orientation to the ER
Ascertain their learning goals
Set expectations

based on level of training
that they will be receiving feedback about their performance
[in fact – tell them about these six steps]
STEP 2: Examine the learner's skills
Use the IPPA approach!
Inspection

: watch the learner

taking a history
performing physical exam manoeuvres
giving the diagnosis/ddx
giving discharge instructions

Palpation

: perform physical exams together to


confirm or refute findings
correct errors
role model
learn from them

learners often remember all the special manoeuvres better
they ask questions that challenge you to read up – like "which cranial nerve is glossopharyngeal?"

Percussion

:  use your finely tuned senses to 'tap out' gaps in:

knowledge
clinical skills
attitude
[Hint: the mnemonic KSALTs can help identify where the problem lies with the learner. Read this [link] to the ALIEM MEdIC case].

Auscultation

: listen to the learner

during consultations
during interactions with other providers
[HINT: eavesdrop on their histories from behind the curtain]
STEP 3: Diagnose the Learner:
Is the learner competent or not?
Think about biases you may be introducing and try to avoid them – especially central tendency bias [link].
Use my ABC RIMES approach:

Attitude – make comments like "self-directed" vs "unmotivated"
Behaviours – "procedural skills above peers" vs "poor attention to workplace safety"
Competencies: [I use a modification of the RIME approach [link] with the addition of an 'S']

Reporting – give feedback on history-taking, written communication and presentations
Interpretation – give feedback on interpretation of Xrays, EKG's and 'putting information together'
Managerial skills – give feedback on efficiency, multi-tasking, stewardship
Educator/Expertise – give feedback on knowledge and teaching skills
Soft skills – give feedback on communication, team-skills, honesty, reliability, insight, receptivity to feedback

For those that are slavish to the

CanMEDs brand try the MS CAMP mnemonic:

Medical expert

Scholar

Communicator/ Collaborator

Advocate

Manager

Professional
STEP 4: Provide your diagnosis
Think of your favourite uncle or granddad – would you be happy with the care that they received? If so  – great!
Provide feedback using the

ABC RIMES

framework [here's an earlier post on providing feedback].
If the feedback is going to be negative – you need to prepare. Here's more information on getting ready for a difficult conversation [link].

If you've primed the learner at the beginning of the shift – they shouldn't be surprised.

Have the courage to practise tough love – trainees are adults, they should be expected to receive feedback like adults.
STEP 5: Document! Document! Document!
ALL verbal feedback needs to be written down.

Use strong descriptive terms rather than weak ones. Saying 'good job' is good for self-confidence, but learners need specifics.

Use the ABC RIMES or MS CAMP framework – effective evaluation forms make this task easier.

RANK THE LEARNER. They cannot all be 'above average' – some trainees are below average.
Even though a learner may be having a bad day this needs to be documented so that patterns can emerge.
STEP 6: Consult them out!
Most of us feel that problem learners are "someone else's problem" – you're right! You need to consult them out. But like all consults – you need to give the consultant the right information [see above].
Remediation is NOT your responsibility

Issues need to be referred to:

Rotation coordinator
Program director
Summary:
Most clinicians already possess the skills needed to made judgements about failing learners. Furthermore, they also possess the soft skills to give negative face-to-face evaluation. If all clinicians used these skills [together with direct observation and expectation-setting] we may identify more learners that need help. Ultimately we will achieve more success at graduating cadres 100% of whom are competent, caring physicians.
Future Directions:
There needs to be huge emphasis on culture change. This is going to require:
More faculty development and engagement. BOTH faculty and programs need to come together to do this. [I'd appreciate comments on how to bring faculty to the table because at my institution this is problematic]

Learners themselves understand how to receive and act on feedback. 



Note: This post was originally posted on ERMentor. This post was copyedited by Stephanie Zhou (@stephanieyzhou) and Sean Nugent (@sfnugent)
References:
1.
Hauer K, Holmboe E, Kogan J. Twelve tips for implementing tools for direct observation of medical trainees' clinical skills during patient encounters.
Med Teach
. 2011;33(1):27-33.
[PubMed]
2.
Kogan J, Hess B, Conforti L, Holmboe E. What drives faculty ratings of residents' clinical skills? The impact of faculty's own clinical skills.
Acad Med
. 2010;85(10 Suppl):S25-8.
[PubMed]
3.
Kogan J, Conforti L, Bernabeo E, Durning S, Hauer K, Holmboe E. Faculty staff perceptions of feedback to residents after direct observation of clinical skills.
Med Educ
. 2012;46(2):201-215.
[PubMed]