As part of the MVP infographic series, this article features a study published by Kline et. al assessing the application of the PERC rule in the emergency department (ED). 1
At the time of this study, the authors noted that there was an increased frequency of testing for pulmonary embolism (PE) in the ED amongst very low risk patients.2 These patients would undergo CT angiograms which would often be negative leading to more harm, such as increased radiation exposure, than benefit.3,4 Four years prior to this study, the PERC rule was created to decrease the number of PE diagnostic tests in the ED. This study aimed to evaluate this PERC rule. The authors hypothesized that patients undergoing evaluation for a possible PE with a gestalt low suspicion (<15%) and PERC(-) would have a measured 45-day incidence of VTE(+) or death of less than 2%. A positive VTE was described as either a PE or a deep venous thrombosis.
This study was a prospective, non-interventional, multicenter study across 12 hospitals in the United States and one in New Zealand. In the infographic above, the inclusion and exclusion criteria are listed. The results of the study demonstrate that amongst 1,666 patients with a low clinical suspicion and a PERC(-), 1% had a VTE(+) or death as an outcome within 45 days of the ED visit. The authors also found that as a diagnostic test, low suspicion and PERC(-) had a sensitivity of 97.4% and a specificity of 21.9%.
The authors therefore concluded that with a gestalt low suspicion and a PERC(-), the 45 day incidence of VTE(+) or death is less than 2%. This false negative rate was noted to be similar to other, more extensive investigations. These investigations include a negative quantitative D-dimer, a normal scintillation lung scan, a negative multidetector CT chest angiography or formal pulmonary angiography negative for PE.5,6 Over ten years after this study, the PERC rule remains a commonly used decision tool in the ED for patients with suspected PE.

This post was peer reviewed by Alvin Chin and uploaded by Anuja Bhalerao.
References
KLINE JA, COURTNEY DM, KABRHEL C, et al. Prospective multicenter evaluation of the pulmonary embolism rule-out criteria. Journal of Thrombosis and Haemostasis. March 2008:772-780. doi:10.1111/j.1538-7836.2008.02944.x
Kabrhel C, Matts C, McNamara M, Katz J, Ptak T. A Highly Sensitive ELISA D-Dimer Increases Testing but Not Diagnosis of Pulmonary Embolism. Academic Emergency Medicine. May 2006:519-524. doi:10.1197/j.aem.2005.12.012
Einstein AJ, Henzlova MJ, Rajagopalan S. Estimating Risk of Cancer Associated With Radiation Exposure From 64-Slice Computed Tomography Coronary Angiography. JAMA. July 2007:317. doi:10.1001/jama.298.3.317
Brenner DJ, Hall EJ. Computed Tomography — An Increasing Source of Radiation Exposure. N Engl J Med. November 2007:2277-2284. doi:10.1056/nejmra072149
PIOPED Investigators. Value of the ventilation/perfusion scan in acute pulmonary embolism. Results of the prospective investigation of pulmonary embolism diagnosis (PIOPED). JAMA. 1990;263(20):2753-2759. https://www.ncbi.nlm.nih.gov/pubmed/2332918.
Stein PD, Fowler SE, Goodman LR, et al. Multidetector Computed Tomography for Acute Pulmonary Embolism. N Engl J Med. June 2006:2317-2327. doi:10.1056/nejmoa052367
Reviewing with the Staff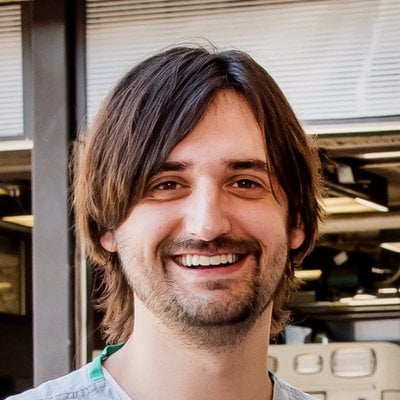 Dr. Brent Thoma
Assistant Professor, University of Saskatchewan Department of Emergency Medicine
@Brent_Thoma
(Visited 360 times, 1 visits today)